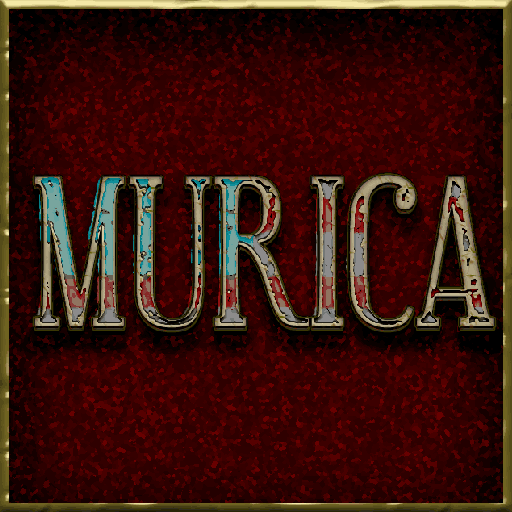 WARNING: SATIRE AHEAD.

Don't take the games topic too seriously.

I know it looks like it'll be bashing on people, but from square-one, one of my top

priorities when writing the 'screenplay' for MURICA was to not just trash cross-sections

of people or individuals.
CnN (of Oculus infamy) back from the void
with a title that was greenlit just hours before Steam closed Greenlight, replacing it with Steam Direct.
It's been a long time since I've been by here, but the forum has always been a resource that has never
let me down, so I thought I'd post what I'm currently doing with 001, just a little 2.5D scrolling metroidvania
kind of thing.
It's already been Greenlit on Steam
, but needs some more work and it's parts sewn together
before it rolls out. Were I to leave out some mechanics I really want to include, but aren't necessary,
I'd call the game 80% complete.

In MURICA you take the role of a recent college grad working a crappy retail job who is suddenly transported out of her bedroom, and 500 years into the future.
Once there, it's soon revealed things have changed a bit. You'll begin your adventure atop the Great Wall of MURICA; a 300 foot-high rusting hulk. From there you'll gather your wits and travel across the country in search of a way home.
Features:
• 16-bit Pixel Graphics
• 2.5D Platformer
• Metroidvaina Action/RPG
• Single player
• Full controller support
• Steam Achievements
• 5 distinct regions
• Story driven
• Multiple endings
Game Highlights include:
• Visit the Clean Asbestos Facility. Because they managed to do it with coal, right?
• Story driven action-RPG spanning a possibly alternate America of the future. It's a world run amok and now run down. Find out what happened.
• Rumor has it when MURICANS ran out of immigrants to deport, they started deporting themselves. Find out if there's any truth to these rumors. Where would they have sent themselves to?
• MAKE MURICA GREAT AGAIN! Which probably means getting rid of you... And me. But not for the reasons you may think...
• 5 unique worlds.
• Lots of guns! Because MURICA! Well, quite a few anyway. From the focused, magical beat-down of the 'Magical Gun', to the unusual and slightly disturbing 'Dispenser'; there's a weapon for every mood and occasion.
• Want to buy that upgraded item, but don't have the funds? Acquire a MURICAN credit card and put it on your tab! But be careful, the more you put on your card, the less money and health enemies drop.
• MURICA! Now with electrolytes!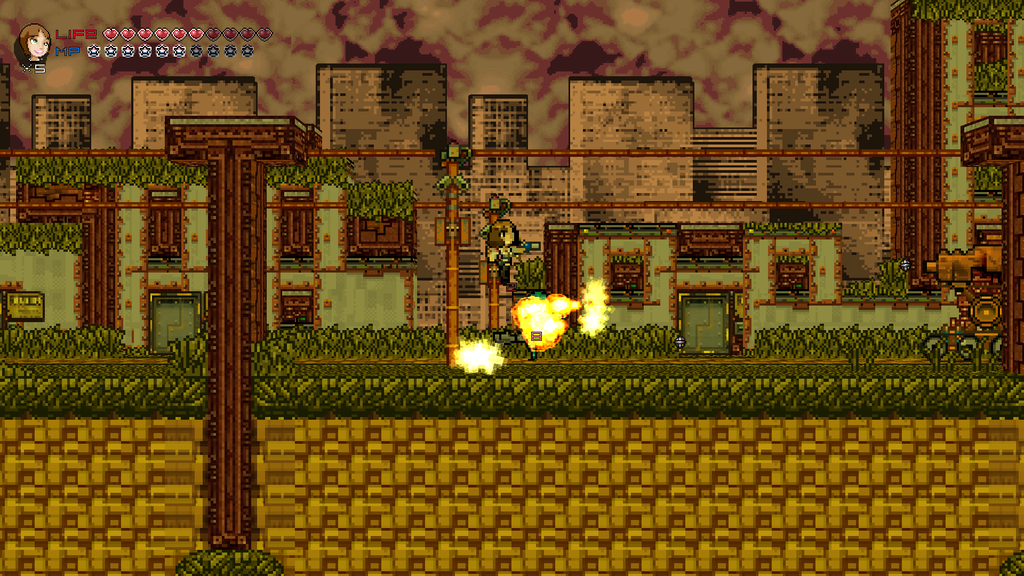 Weapons seen in screencaps: