So some of you know I've been real on and off through the forums, mostly out of time constraints and such, but I'm dishin' out some sprites I've made for a possible project I would like to work on, but no promises
I've posted our little protagonist in metomuncs thread, but here is the collection of started sprites.
And here she is, and she doesn't know how to operate a rifle properly.




And here are some early sprites of a possible boss and enemy hehe
I want them all to look incredibly ugly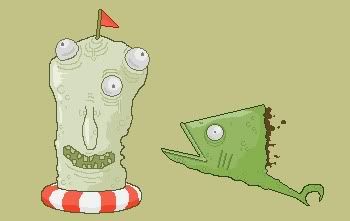 Critiques or comments or "Hellos" are welcome
And feel free to post some of your own personal sprites if you feel like it.